Free COVID-19 testing available in Mountain City on Wednesday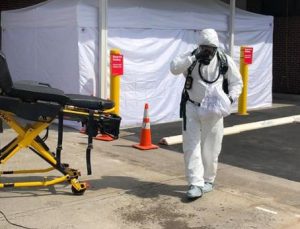 Free COVID-19 testing will be available this week in Johnson County, Tennessee.
The Tennessee Department of Health will partner with medics with the National Guard to offer a drive-thru test station at Johnson County High School at 290 Fairground Lane in Mountain City on Wednesday from 2 to 6 p.m.
The agency said no pre-registration or appointment is needed. Participants will be asked for basic information during the visit.
*Coronavirus Public Information Hotline: (423) 979-4689.