Bigger attractions in Pigeon Forge scheduled to welcome back tourists on May 9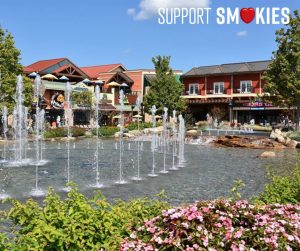 The tourist mecca of Pigeon Forge will be approaching the economic reopen like other major cities in Tennessee with a staggered approach in stages.
Statements from the Pigeon Forge Chamber of Commerce say several restaurants and other retail establishments have a target opening date of May 1 while several large attractions that accommodate thousands of daily customers will open their doors on May 9.
The city is looking to recoup revenues lost due to COVID-19 in what would have been the height of spring break and resulted in several postponements including the delay of Dollywood's 35th season and the annual Spring Rod Run which was rescheduled for June.
(PHOTO: PFCOC)