UPDATE: Investigation into dead body found at Kingsport convenience store leads to second-degree murder charge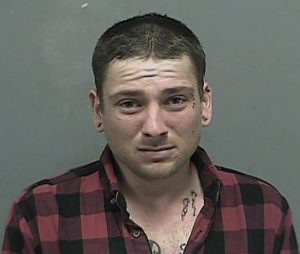 A Kingsport man faces seven charges including second-degree murder following the discovery of a dead body in a convenience store parking lot early Monday morning.
Brandon J. Castle, 26, also faces several drug-related crimes as well as tampering with evidence, according to details from the Kingsport Police Department.
Castle was served with the warrants while in the Sullivan County Jail where he was placed after police said he was dealing drugs at a car wash parking lot on Bloomingdale Pike Tuesday morning.
The body of Christopher Todd Lane was found lying in the area of Zoomers off of Fort Henry Drive. The report gave no details on the motive in Lane's murder.
(PHOTO: KPD)