Hard Rock International releases statement following VA leaders approving amendments to casino bill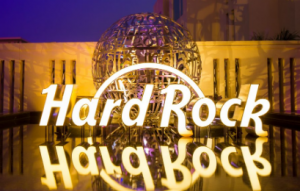 Officials with Hard Rock International are speaking out after the Virginia House and Senate voted to accept Governor Ralph Northam's recommendations to the casino bill, which not only legalizes casino style gambling in the state, but also gives voters the final say in five localities, including Bristol, a chance to accept or reject having a casino in their area.
Recommendations by Northam on the casino bill included rerouting the state's tax revenue from casino projects to head towards programs appropriated by the General Assembly in helping school renovations, upgrades, or repairs for K-12 schools. During Wednesday's veto session, members of the Virginia House of Delegates voted 66-29 in favor of the amendments, while the Senate voted 29-11 for the amendments.
Hard Rock, who is slated to partner with Bristol as developers Clyde Stacy and Jim McGlothlin continue to work on bringing a casino to the Tri-Cities region, sent Supertalk this statement Wednesday evening following passage of the bill:
"We are pleased that HB 4 and SB 36 gained final passage today and will become law on July 1. We want to thank those at the local and state level who have contributed to this significant opportunity. We want to thank all of these individuals and organizations for their commitment. Hard Rock Casino Bristol will generate millions of dollars in additional tax revenue and create thousands of new jobs. This massive local economic stimulus is even more important, and needed, in these challenging times."
Photo Courtesy: Hard Rock International