VA leaders approve Gov. Northam's recommendation to delay minimum wage increase until May 2021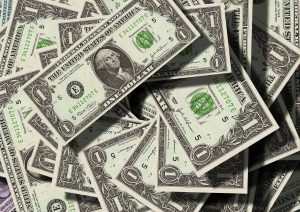 A move to increase the minimum wage in VA has been sidelined until next May.
During a veto session on Wednesday, the VA House and Senate voted in favor of Governor Ralph Northam's recommendation to delay increasing the state's minimum wage to $9.50 per hour from January 1st, 2021 to May 1st, 2021. The overall goal of the bill was achieved through passage, and following next May's minimum wage increase, the minimum wage will jump at least one dollar nearly each year beginning with $11 per hour in 2022 to finally $15 per hour in 2026.
The breakdown of the minimum wage increase are as follows:
May 1st, 2021- increase to $9.50 per hour
January 1st, 2022- increase to $11.00 per hour
January 1st, 2023- increase to $12.00 per hour
January 1st, 2025- increase to $13.50 per hour
January 1st, 2026- increase to $15.00 per hour