Report: Several Northeast TN high schools rank among best schools in the state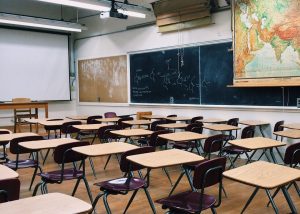 A number of high schools in Northeast TN have made the US News & World Report's rankings for best high schools in TN.
Schools are ranked based on several categories including college readiness, performance and proficient in math and reading, and graduation rate.
Topping all schools in our region was University School in Johnson City ranking 8th in the state, while Science Hill, Greeneville, and Dobyns-Bennett High Schools finished inside the top 25.
Below are the complete rankings from the US News & World Report:
University School- 8th
Science Hill High School- 17th
Greeneville High School- 18th
Dobyns-Bennett High School- 21st
Tennessee High School- 39th
Sullivan South High School- 67th
David Crockett High School- 71st
Elizabethton High School- 83rd
Johnson County High School- 96th
Full rankings can be found here.
Photo Courtesy: Image by Wokandapix from Pixabay