NEW: Independence Day Fireworks in Johnson City canceled for 2020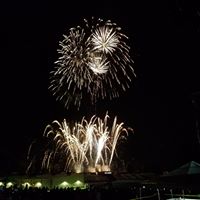 Johnson City leaders are planning to open their eateries and retail shops next week while having to make tough decisions about a Tri-Cities tradition.
Friday's announcement of city establishments following Governor Bill Lee's proposed Tennessee Pledge plan for the gradual growth of the economy in the coming weeks with openings scheduled for Monday and Wednesday also came with news of the cancellation of the annual Independence Day Fireworks Celebration at Freedom Hall Civic Center set for July.
City Manager Pete Peterson said in a statement that while gatherings of 10 or more people are prohibited and the uncertainty of when those federal and state guidelines will be lifted left Johnson City planners and Pepsi Bottling Co. few options.
The display has been taking place for decades and the event has been presented with several partners including the Bristol Broadcasting Company.
"Planning for an event of that magnitude takes months and unfortunately there are too many unknowns to do so right now," Peterson said.
The city has also scrapped parks and recreation activities like summer camps and sports programs for this year and they announced Friday that the Legion Street Pool will not open this summer.
More details on the announcements can be viewed by clicking here.
(PHOTO: WXBQ / Bristol Broadcasting Company)