TDOT: Work scheduled to begin today on repairs to State Route 91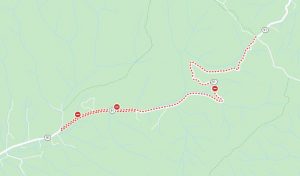 Crews will begin work Monday on repairing State Route 91 following a recent mudslide.
According to officials with the Tennessee Department of Transportation, State Route 91 between Laurel Hollow Road and the Johnson County line will be closed beginning today throughout the next few weeks. Signage will be in place to direct commuters around the work zone, and US 19E, SR 67 and US 421 will be able to serve as a detour.
The closure is expected to last until May 16th, should weather conditions remain favorable.
Photo Courtesy: TDOT