Tri-Cities leaders want residents to adjust to 'the new normal'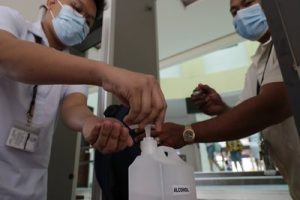 A joint statement from a number of Northeast Tennessee cities and counties says Tri-Cities residents should avoid traveling outside of the region during the COVID-19 pandemic.
The report was endorsed by leaders of Bristol, Johnson City, Kingsport, Elizabethton, and the three counties of Carter, Sullivan, and Washington. All of them are reminding locals that the reopening of the economy will not be a return to normal.
They also stress best practices endorsed by the CDC that they said have kept coronavirus levels low in the Tri-Cities, including frequent hand washing, wearing a cloth mask, limiting gatherings of 10 people or less, and disinfecting surfaces.
(PHOTO: Associated Press)