UPDATE: COVID-19 safety restrictions in Buchanan County officially rescinded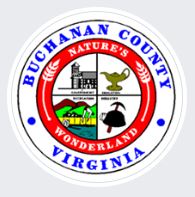 Directives imposed by Buchanan County, Virginia officials in response to the COVID-19 pandemic like wearing masks in public and restricting travel have been lifted.
Information from the Board of Supervisors says the emergency ordinance adopted on April 15 has been rescinded. The lawmakers still encourage residents to follow state health recommendations including social distancing.
The county is also opening all of its parks for those wanting to walk for exercise.