UPDATE: Sullivan County high school seniors opt for delayed traditional graduations on July 31, August 1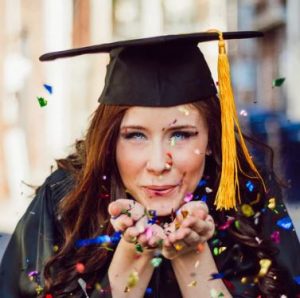 The Sullivan County Board of Education on Friday announced high school seniors have opted for a delayed traditional graduation over an in-person ceremony that would have been recorded and allowed only 10 family members or guests.
Sullivan East and Sullivan Central will have their ceremonies on July 31 while Sullivan North and Sullivan South have their graduations scheduled for August 1.
The system also announced they are working with Bristol Motor Speedway for separate and optional events for those 2020 seniors labeled "Cross the Finish Line." The report said details, dates, and times will be announced at a later date.
This is the official statement posted by school officials on social media:
We are pleased to announce the results of our 2020 graduation survey that was administered to all members of the Senior Class of 2020 in Sullivan County Schools. By a margin of 56% to 44% Sullivan County's 2020 Seniors chose the option of a delayed traditional graduation ceremony over the option of an in-person graduation experience that would be recorded and limit each graduate to a total of 10 total family members/guests.
We plan to provide the traditional graduation ceremonies on July 31st and August 1st at each of our high schools. In addition, we are working with Bristol Motor Speedway to plan separate and optional events by school for our seniors to "Cross the Finish Line". Details, dates, and times will be announced as soon as possible.
Planned Traditional Graduation 2020 Dates and Times:
July 31st at 6:00 pm – Sullivan East High School
July 31st at 8:00 pm – Sullivan Central High School
August 1 at 6:00 pm – Sullivan South High School
August 1 at 8:00 pm – Sullivan North High School
These plans are subject to change based on updated guidance from the Sullivan County Health Department as COVID 19 data becomes available.
We are grateful to our principals and senior class leaders for their leadership, and to our 2020 seniors who participated in the survey. We look forward to celebrating safely with all of our seniors at graduation.