UPDATE: Elizabethon drive-in owner pleads guilty, must register as a sex offender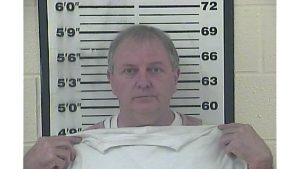 An Elizabethton restaurant owner was ordered to register as a sex offender after he pleaded guilty Wednesday in Criminal Court.
Gary Mac Hicks entered a plea to amended charges of sexual battery and tampering with evidence and will be sentenced on July 29, according to a court official.
Hicks, the proprietor of the Sycamore Drive-In, became the focus of a 2018 investigation for possible sexual contact with a minor at his business. The victim obtained an order of protection against Hicks after they said he was stalking them and offering them gifts like cash.
Hicks was originally charged with two counts of sexual battery by an authority figure, three counts of soliciting sexual exploitation of a minor, and tampering with evidence.