UPDATE: Kingport motorcyclist killed in Tuesday night crash on West Stone Drive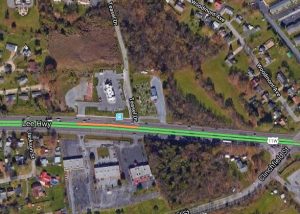 Kingsport Police say a motorcyclist has died in a serious crash Tuesday night on West Stone Drive.
Officers were called to an accident around 11:20 p.m, and preliminary information says a pickup truck carrying a utility trailer was eastbound on West Stone Drive and in the center lane preparing to turn left onto Teasel Drive, while a motorcycle, driven by Tristan McConnell, 24, was traveling west approaching the same intersection. A report says the truck attempted to turn left and the motorcycle crashed into it. McConnell was killed while the driver of the truck, Christian Gibson, 18, was not injured. Witnesses say McConnell was traveling at a high rate of speed while his front wheel was off the pavement prior to the crash.
The incident remains under investigation.
Photo Courtesy: TDOT