VSP: One killed, two injured in Tuesday evening crash in Washington County, Va.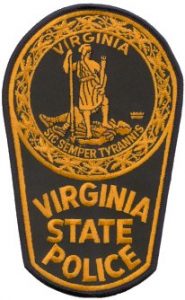 Virginia State Police are investigating a fatal crash that killed one and left two injured Tuesday evening in Washington County, VA.
Troopers say the accident happened at the intersection of Route 91 and Monroe Road just before 6:00 p.m, when a 2004 Ford Mustang traveling south on Route 91, ran off the right side of the road and went into a ditch. The car overturned several times as it crossed back over the road and came to rest on its top.
Driver David L. Trent, 19, of Glade Spring, Va., died at the scene. Police say he was partially ejected from the vehicle but was wearing a seatbelt. Two other male passengers, including a 19-year old and 16-year old, were flown to the hospital to be treated for serious, but non-life threatening injuries.
The crash remains under investigation and a report says speed was a factor in the accident.