Johnson City man arrested on kidnapping charges, accused of trying to take two-year old boy from yard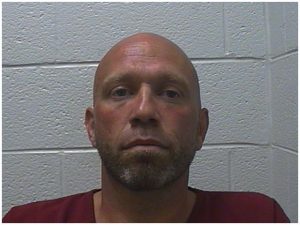 A man in Johnson City is in jail this morning after allegedly trying to kidnap a two year old.
According to police, they were called to a home on Hopson Street Tuesday, where a woman told officers suspect Christopher Coffey, 42, walked in her yard and started playing with her two year old grandson. A report says Coffey then picked up the child, refused to give him back, and attempted to leave with the toddler. Authorities were able to place Coffey into custody without incident or any injuries to the two year old.
Coffey is charged with especially aggravated kidnapping and is being held on a $50,000 bond in the Washington County Detention Center.
Photo Courtesy: Washington County Detention Center