ETSU to distribute over $5 million to students courtesy of funds received from CARES Act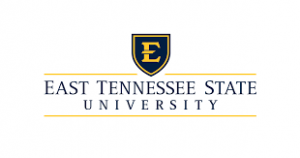 ETSU has started to distribute over $5.5 million provided by the CARES Act for emergency relief to eligible students.
School officials in a letter say students must have established eligibility for title IV funding to qualify for the relief funds, with the funding formula setting aside at least 75% of funds for students with federal Pell grant eligibility. Grants will be sent to students with the highest need based on data provided on the student's 2019-2020 FAFSA. ETSU says they will process the grant amounts and apply aid to students account, without any action needed to be taken by students to receive the grant.
90% of the initial CARES Act funding will go directly to eligible students while the remaining 10% will be available for direct student emergency grant requests.
The school says students must have been enrolled in the 2020 spring semester and those individual grants can be awarded towards student expenses based on disruption to normal campus operations related to the COVID-19 pandemic. Additional information on student eligibility related to receiving these emergency grants and how to apply for them will be available in the coming days.
Photo Courtesy: ETSU