Sen. Alexander: TN receiving over $155 million for COVID-19 testing from HHS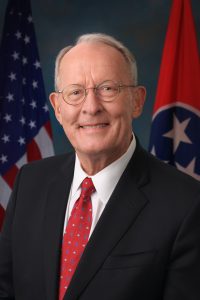 Over $155 million in funding for COVID-19 testing capabilities is heading to Tennessee.
That's according to TN U.S Senator Lamar Alexander, who in a tweet, confirmed the funding would be sent from the U.S Department of Health and Human Services.
Alexander also stated in the post that the Volunteer State has conducted more testing than most of the country, but cautions that more testing is needed to ensure safety as the state continues its reopening process.
Tennessee has tested more than 300,000 residents for COVID-19 as of Thursday. You can view daily numbers from the state department of health here.
Photo Courtesy: Lamar Alexander Official Photo