UPDATE: Pandemic impact on Virginia unemployment rate is historic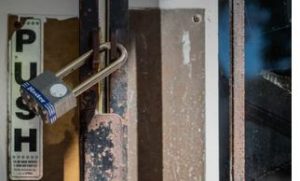 Virginia's unemployment rate has now reached double figures.
Data released Friday by the US Bureau of Labor Statistics shows the rate in the Commonwealth jumped from 3.3 percent in March to 10.6 percent last month.
The number gives a true impact on the Virginia workforce following the pandemic-related closure of retail and other non-essential businesses. It shows more than 450,000 state residents were out of a job in April—triple the amount from just a year ago.
Tennessee's rate for April was much higher at 14.7 percent, joining 43 states that set records for jobless rates that have only reached double-digits two other times in US history including the Great Depression.