UPDATE: School officials identify West Virginia teen who drowned at Breaks Interstate Park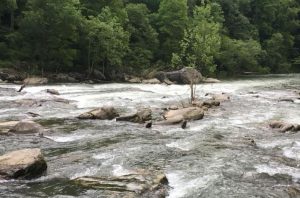 Education officials in West Virginia have identified the teenager who drowned at a swimming area located within Breaks Interstate Park in Dickenson County, Virginia over the weekend.
A social media post from Mingo Central High School in Delbarton offered condolences to the family and friends of Alex Smith, 17, who was to be an incoming senior in the fall.
Preliminary details released by park officials said a teen swimmer at Pool Point went underwater and never resurfaced. Emergency teams recovered Smith's body early Sunday.
(PHOTO: SuperTalk Archives)