UPDATE: THP, Greene County Sheriff's Dept. searching for suspect accused of fleeing from head-on crash Wednesday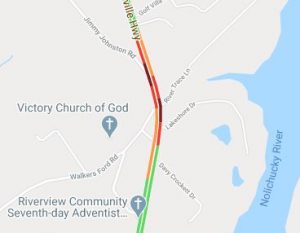 Warrants have been filed and a search is underway for a Greeneville man accused of running from the scene of a head-on crash Wednesday morning in Greene County.
A Tennessee Highway Patrol crash report says a 2006 Nissan Sentra driven by William Shipley, 22, was traveling east on the Asheville Highway, when he crossed over the center line and struck a 2001 Ford Ranger head-on that was driven by Lowell Collins, 80. Collins was injured and transported to the hospital, where his condition is unknown. THP says Shipley allegedly fled on foot from the crash and a search of his vehicle found drugs inside.
He faces many charges from the incident including Vehicular Assault, Manufacture, Delivery and Sale of Methamphetamine, DUI, Possession of Para, Driving on Revoked, Leaving the Scene, Due Care, and Immediate Notification. He is also wanted by the Greene County Sheriff's Department, as they have warrants out for his arrest.
If you have information on his whereabouts, please call THP Sgt. Noah Click at 423-202-6397 Ext. 5512 or the Green Co. Sheriff's Office at 423-798-1800.
Photo Courtesy: TDOT