Federal judge sentences Rogersville man to 15 years in prison for drug and firearm offenses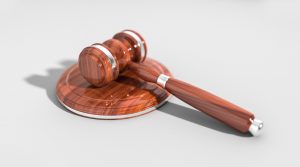 A Rogersville man has been sentenced in federal court to 15 years in prison after pleading guilty to methamphetamine and firearms charges.
Anthony Dwayne Sensabaugh, 33, was sentenced earlier this week by Judge Clifton Corker in Greeneville. The case is a result of two arrests involving drug trafficking, including one instance in 2017, where the third judicial drug task force purchased methamphetamine and heroin from Sensabaugh. A search warrant later executed located several narcotics, including over 50 grams of methamphetamine, 17 grams of heroin, as well as a loaded pistol.
The other arrest came last February when Sensabaugh was arrested by deputies with the Hawkins County Sheriff's Office. Prosecutors said Sensabaugh admitted to agents with the ATF and the Sheriff's Office that he made frequent purchases of methamphetamine in four to eight ounces quantities prior to the search warrant executed back in 2017.
"Our office fully supports our law enforcement partners' investigative efforts to address the resurgence of heroin and other drugs within our region. The U.S. Attorney's Office will continue to prosecute individuals involved in the illegal drug and weapon activities that continue to plague our state," said U.S. Attorney J. Douglas Overbey.
Following his release, Sensabaugh will be on five years supervised release.