VA DSS: Emergency SNAP benefits to continue through June due to COVID-19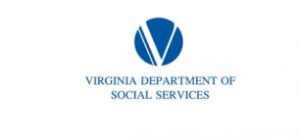 Virginia SNAP recipients will continue to receive emergency benefits through June as part of ongoing efforts to provide additional assistance to those in need due to COVID-19.
A news release from the state department of social services says those benefits will be automatically loaded to SNAP recipients EBT cards on June 17th. Those eligible include households who are not already receiving the maximum allotment as part of their monthly benefits.
Officials with the USDA are still trying to determine whether more emergency benefits will be issued beyond the month of June.
Photo Courtesy: Virginia Department of Social Services logo