Charges pending against Abingdon man after officers collect child porn evidence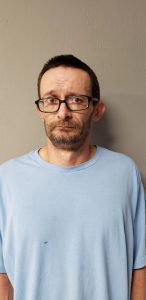 An Abingdon man is jailed following an ongoing investigation into child porn.
A report from Washington County, Virginia Sheriff Blake Andis said officers got a court order and searched the apartment of Manuel Kerry Bailey located in a complex in the 300 block of Bradley Street.
Evidence collected at the scene led officers to arrest Bailey, 49, and charge him with 10 counts of child porn possession. Various electronic items including gaming consoles, cell phones, tablets, and computers were seized during the search.
Andis said materials on those devices could lead to additional charges being placed against Bailey. He is being held without bond in the Southwest Virginia Regional Jail.
(PHOTO: WCSO VA)