UPDATE: TN pandemic group approves moves for fairs, festivals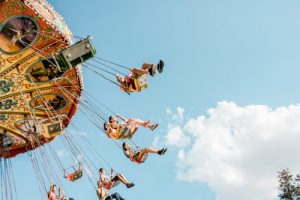 Governor Bill Lee's pandemic recovery committee has given the OK for large community events like fairs, festivals, expos, and parades and those celebrations will employ several health guidelines.
The group also loosened capacity limits inside workout gyms and other recreation areas but still encourage visitors to practice social distancing while visiting those locations.
That notice comes too late for several traditional summer events including several 4th of July parades that have already been scratched across the Tri-Cities and that include's Kingsport Fun Fest that was canceled by chamber officials in April.
The new guidelines can be reviewed here.
(Photo: UNSPLASH)