NEW: Bristol, Virginia police says no credible evidence of Exit 7 riots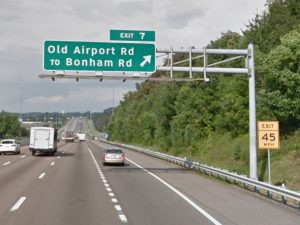 Bristol Virginia police are trying to quash rumors of rioting and looting in the Exit 7 area that have made the rounds on social media.
A report issued Thursday afternoon said investigators with their agency and surrounding law enforcement offices are aware of the threat of a riot but they have not found any credible evidence to support those rumors.
Police also noted that two protests were scheduled for the downtown Bristol area for Saturday but they have been notified that those events have been canceled.
(PHOTO: Google Maps)