Police: Man shot and killed in Nickelsville after trying to force his way into house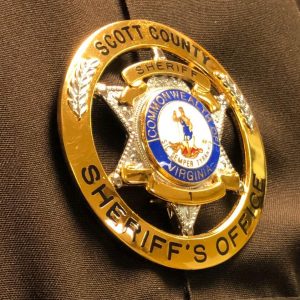 A man was found shot and killed at a residence in Scott County, Virginia after police said he tried to force his way into the home.
A report from Sheriff Jeff Edds' office said an emergency call came from the occupants of a dwelling on Twin Springs Road in Nickelsville just after 8 p.m. Tuesday night. The caller said Jared Scott Dockery was attempting to break in the home where two female adults and two children were inside.
The preliminary investigation revealed Dockery, 32, was shot as he entered the home and was dead prior to deputies arriving on the scene, the report said.
Dockery's body has been sent for an autopsy. The Virginia State Police is assisting Scott County in the ongoing investigation.
According to official records, Dockery was arrested and charged with trespass last month and was scheduled to appear on the charge Wednesday in General District Court. He was released on his own recognizance on May 16.