Former Wash Co., TN. Assistant DA indicted in federal court on bribery, extortion charges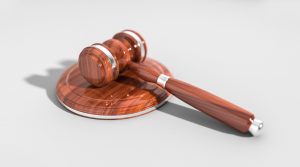 A former Northeast TN assistant district attorney has been indicted by a federal grand jury on extortion and bribery charges.
Erin McArdle along with Tommy Henry are each charged with conspiracy to commit extortion, extortion under color of official right, and solicitation of a bribe.
Court documents from US District Court in Greeneville accuse McArdle and Henry of extorting victims using McCardle's position as a prosecutor in Washington County. One count claims the two accepted $50,000 to dismiss a criminal charge against a victim's father, while another count accuses both of extorting payments from someone involved in a drug task force investigation to try and resolve the case in that individual's favor.
McArdle resigned from her position in early April according to published reports. It comes just a few weeks after another first judicial assistant district attorney was charged with bribery.