WSCO: Abingdon man accused of hitting patrol vehicle, deputy injured in incident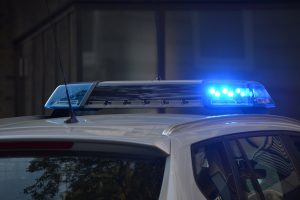 An Abingdon man has been captured and charged with attempted capital murder after police say he hit a patrol car which injured a deputy.
The Washington County, VA Sheriff's Office arrested Dustin Compton Thursday following an incident the day prior. A report says a deputy attempted to stop an SUV driven by Compton in Bristol, VA, before Compton hit a parked vehicle then the deputy's vehicle.
Police say the deputy sustained minor injuries but was able to exit the patrol car before Compton struck it. In addition to the Attempted Capital Murder charge, Compton faces five others charges including Malicious Injury to a Law Enforcement Officer, Felony Elude, Reckless Driving, Grand Larceny, and Failure to Yield at the Right of Way.