Former Senator Bill Carrico considering run for governor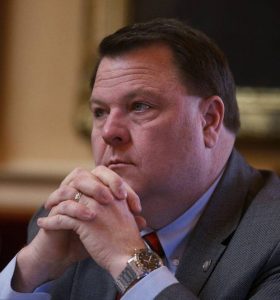 Former Southwest Virginia Senator Bill Carrico is reportedly exploring a potential run for governor in 2021.
Carrico announced his retirement from his service in Richmond and then endorsed Todd Pillion who went on to win the Senatorial election later that year. He has previously served as a Virginia State Trooper for 15 years.
In an interview featured on "Virginia FREE' on Thursday, Carrico said there is currently no real leadership in Richmond and does not agree with those who call Virginia the "California of the East Coast."
If Carrico decides to make a run for the Governor's Mansion, he could see Terry McAuliffe as a potential opponent. The Democrat has quietly hinted at another term but he would be opposed for that party's nomination by Prince William Delegate Jennifer Carroll Foy and Richmond Senator Jennifer McClellan.
(PHOTO: B. Carrico / Facebook)