Bristol Library reopening facilities to the public next Monday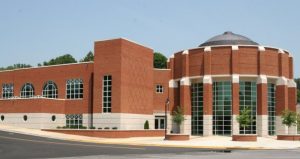 The Bristol Library is set to reopen to the public next Monday.
According to the library's website, both branches will operate under new hours, with the main library open Monday-Saturday including 10-7 Monday-Thursday and 10-4 Friday-Saturday. The Avoca Branch will be open Monday-Friday including 10-6:00 Monday-Thursday and 10-4 on Fridays. Social distancing protocols will be in effect, everyone over 10 will be required to wear a mask, and public meeting protocols have changed, with meeting and study rooms currently not available.
Curbside Pickup will continue to be offered Monday-Friday from 10-4. For complete information, click here.
Photo Courtesy: Bristol Public Library