UPDATE: Manhunt ends as couple charged in Washington County, Virginia murder captured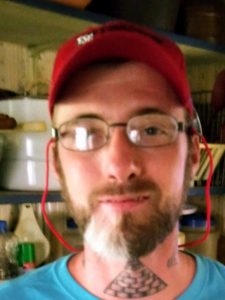 The high school sweethearts who police said lured a Bristol, Tennessee man to his death last week are now in custody.
Washington County, Virginia Sheriff Blake Andis said Terry Linebaugh and Heather Jones were apprehended in Sullivan County on Friday.
The process now begins to extradite the couple back to Abingdon where they will be arraigned in General District Court. Linebaugh, 35, is charged with first-degree murder and arson after police said he killed Lynn Hammons on June 24 in a vacant home on Mary's Chapel Road.
Investigators said Linebaugh and Jones, who is charged with conspiracy, panicked after leaving Hammonds' body in the house and set the dwelling on fire. The victim's remains were recovered two days later.
Andis said that the two suspects were a couple in high school years ago and had plotted the murder while Linebaugh was completing his 18-year prison sentence.