UPDATE: Virginia Tech students asked to quarantine before returning to Blacksburg in August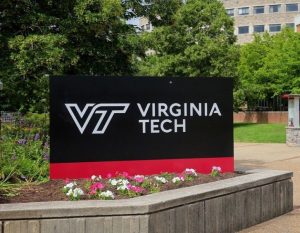 The more than 9,000 incoming students at Virginia Tech are being asked to self-quarantine 14 days before they return to campus for the start of classes on Aug. 24.
A COVID-19 management plan unveiled by the Blacksburg school says students living off-campus should get a coronavirus test five days before the start of the fall semester.
New Hall West has been designated as a base to isolate students who test positive for the virus and they will be required to continue their course work online instead of in the classroom.
A Virginia Tech spokesperson says they have the capability to administer up to 200 virus tests per day and increased testing will be done for school athletes and those students who work in high traffic areas like libraries.
(PHOTO: Virginia Polytechnical Institute and State University)