Northam's pediatric care practice recipient of millions of federal pandemic dollars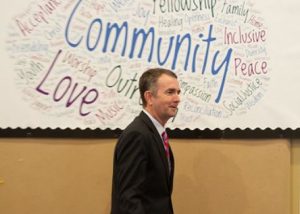 Data shows a medical child care business that claims Virginia Governor Ralph Northam as an investor was one of several recipients of federal coronavirus dollars.
Information from the U.S. Treasury shows Children's Specialty Group received a loan of between $2 million and $5 million from the Payroll Protection Plan that is designed to soften job losses brought on by the pandemic.
The public may never know the identity of more than 80% of the nearly 5 million beneficiaries to date because the administration has refused to release details on loans under $150,000 – the vast majority of borrowers.
(PHOTO: Commonwealth of Virginia / Office of the Governor)