Documents: Suspect accused of striking and killing victim with object in Greene County death investigation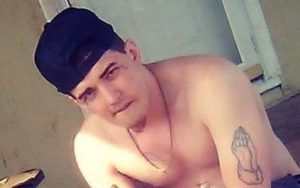 New details have emerged in the case of a deceased body found in a wrecked car last week in Greene County.
Court documents out of Greene County Sessions Court allege suspect Adrian Kiser struck the victim in the head with an object at a home at Old Snaps Ferry Road, cleaned the scene, and then transported the body to another location and left. Two other suspects Zachary Richards and Elizabeth Phillips are accused of witnessing the murder, helping clean up the scene, and providing transportation to Kiser. Kiser is charged with 2nd degree murder, while Richards and Phillips are charged with facilitation of 2nd degree murder.
All three are scheduled to appear in court for a criminal hearing next Friday.
Photo Courtesy: Supertalk File