NEW: Bristol Tennessee toddler dead after sibling accidentally fires gun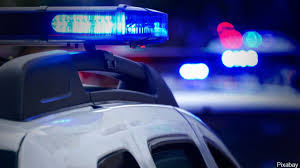 Bristol Tennessee police continue to investigate the events surrounding the accidental shooting and death of a toddler.
A report issued by Chief Blaine Wade's office says a child less than 2-years-old was pronounced dead at a local hospital prior to officers arriving on the scene on Saturday at a home on Meadowview Road just after 9:30 p.m.
Preliminary details reveal a 4-year-old sibling was able to access a weapon and the toddler was shot when the sibling accidentally discharge the gun. Investigators are still trying to determine how the juvenile was able to get to the gun.
Police said both parents were home at the time of the incident and transported the child to the hospital for treatment.
(GRAPHIC: SuperTalk Archive)