UPDATE: One killed in Route 23 crash in Scott County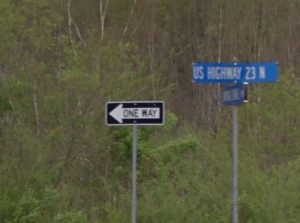 A Tennessee tractor-trailer driver faces a reckless driving charge following a Thursday crash on Route 23 in Scott County, Virginia that left one person dead.
Erik Schultz, 32, of Maryville was operating the rig outside of Duffield just before 2 p.m. when it ran off the right side and struck the mountainside causing the 18-wheeler to partially jackknife on the roadway.
The State Police report said a pickup driven by Patricia Jones, 62, of Duffield, struck the back of the trailer. She was pronounced dead at the scene.
An 11-year-old truck passenger was seriously injured and transported to a local hospital for treatment.
(PHOTO: Google Maps)