UPDATE: Charges against Bluff City murder suspect bound over to grand jury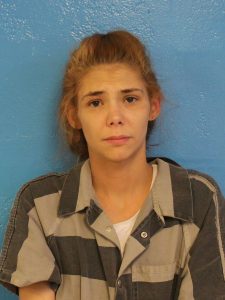 Charges against a Johnson City woman related to a Bluff City murder have been bound over to a grand jury.
Misty Magic James, 26, has been issued a $100,000 bond and is scheduled to appear in court in Blountville in December, according to court records.
James reportedly admitted to shooting Trina Jones, 60, in a statement to police. Investigators also found items belonging to Jones in James' purse.
(MUGSHOT: BRISTOL BROADCASTING CO NEWS ARCHIVES)