UPDATE: Kingsport man charged following Monday evening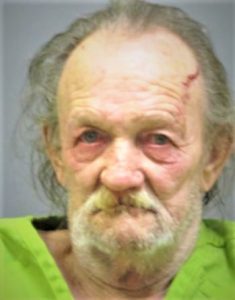 A man taken out of a Kingsport house by SWAT teams has been charged with one count of reckless endangerment following a police standoff.
Carl Cleek, 69, had reportedly fired a gun inside a home in the 1200 block of Chesnut Street. A female occupant was able to escape the house but Cleek remained inside and rejected commands to come out for several hours.
SWAT officers then fired gas and pepper bombs into the dwelling to force Cleek to come out. He is being held at the Sullivan County Jail.
(IMAGE: KPD TN)