Bobcat attacks on residents, animals reported in Southwest Virginia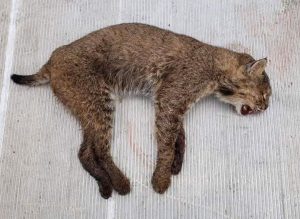 A bobcat suspected of injuring three people in Grayson County, Virginia has been sent to state laboratories for testing.
Law enforcement officials reported the attack on Fox Creek Road in Mouth of Wilson that left one man with injuries to his arms and legs. He was flown to Bristol for further treatment. The others received minor injuries.
Game officials also determined that before the bobcat was struck and killed by a car, the animal tried to walk into a house and attacked cattle and a dog in the same area.