UPDATE: Romp in Grundy parking lot leads to 6-month jail term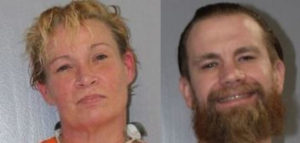 A woman caught on video during a sex act in a Grundy, Virginia parking lot will serve six months in jail after pleading guilty to obscenity and assault charges.
The video that featured Mildred Pacheco, 47, of Danville, and, Matthew Fuller, 38, of South Boston, was reportedly posted on social media on New Year's Eve and was filmed in the presence of juveniles.
Fuller's charges of eluding police, contributing to the delinquency of a minor, and a public sex misdemeanor have been bound over to a grand jury.
(MUGSHOTS: Buchanan County Commonwealth's Attorney's office / Official Facebook)