A New Business is set to open near a walking trail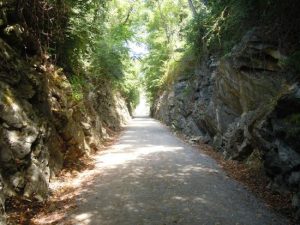 A well visited trail in the area will have a new one stop shop.
Local Motion, the name of the new business, is located on the corner of Alabama and East Maple Street right at the entrance of the Tweetsie Trail. Bryan Winston purchased the property last year, and said he hopes the new business will be a place for people to come together before or after going on the trail.
Local Motion will offer services such as bicycle rentals, refreshments like coffee and drinks, pre-packaged meals, and clothing apparel.