Bristol traffic stop results in arrest for drug and meth charges for couple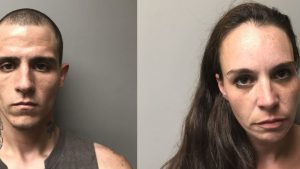 A traffic stop for a Bristol, Virginia couple on Wednesday resulted in a trip to the jail. Investigators found methamphetamine and a loaded shotgun following a search.
Michael Maye, 21, and Melinda Foster, 34, are both facing drug charges. Maye will be charged with a firearms felony because police recovered a loaded, sawed-off shotgun in their vehicle.
Foster will be facing additional drug charges. According to police, she concealed a small plastic baggie of methamphetamine inside her body.
Both are being held without bond.