Woman charged in Dickson County Deputy murder, man still on the run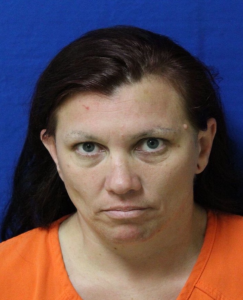 A woman has now been charged in the death of a Dickson County Sheriff's Deputy with first degree murder after the incident on Wednesday morning….And the search continues for Steven Wiggins.
The Tennessee Bureau of Investigation learned 38-year old Erika Castro-Miles participated in the act. Miles was detained early into the investigation and remains in custody.
A blue alert is still issued for Steven Wiggins. It is advised he could be armed and dangerous. He is wanted for the death of Sgt. Daniel Baker's death on Wednesday. Police responded to a call of a suspicious vehicle, and later Sgt Baker was found dead inside his patrol car a few miles away.
Wiggins has been added to the TBI's Top 10 Alert. Wiggins is just over six feet tall, weighs 220 pounds, and has brown hair and brown eyes. A reward of $12,500 has been posted as well.
Anyone with information on his location is asked to call 1-800-TBI-FIND
For pictures of Steven Wiggins and his identifying tattoos, please visit TBI's website.