Morgan Griffith Opposes Decriminalization of Marijuana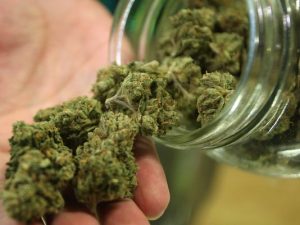 Congressman Morgan Griffith, a long time supporter of medical marijuana says he will not support decriminalizing the drug.
Griffith is in the midst of a campaign for his fifth term representing Southwest Virginia's 9th district. He is running against Democrat Anthony Flaccavento of Abingdon in the Nov. 6 general election.
Griffith's support of Medical Cannabis use dates back to his time in the Virginia House of Delegates. He expressed concerns of the long term impact of usage on the brain.
A bill in the U.S. Senate would decriminalize the drug on a federal level and allow individual states to make their own decisions on the plant.