Appalachian Federal Credit Union Receives $1 million Grant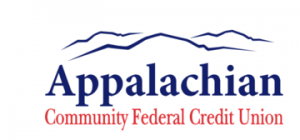 The Appalachian Community Federal Credit Union has received a $1 million grant to help revitalize some struggling areas in the region. The non-profit organization, partnered with community efforts aims to help more than 100 low and moderate income families purchase a home at an affordable rate. The CEO of the ACFCU, Ron Scott, explains how the grant will be used.
Soundbite… We're to take this million dollars and leverage it by ten time. We're going to be originating up to $10 million dollars in loans to help folks of modest means buy a home. Specifically these will be homes in business tracts with distressed areas. We'll be purchasing, refurbishing and making them more energy efficient and then selling them to folks at a price and terms they can afford.
To enhance each home project's value and affordability, the ACFCU is seeking additional partnerships and grants to acquire labor and materials at or below cost.