Alleged Assault Leads to Arrest of Johnson City Man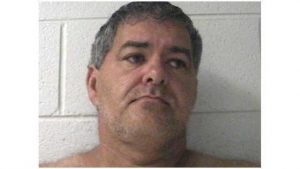 A Johnson City man was arrested Sunday after allegedly assaulting and choking multiple victims.
Police received a call of a domestic dispute at the 1500 block of King Springs Road, and as police responded, they found not one but two victims at the scene.
The victims say that 49-year-old John Coleman had struck and attempted to choke one of the victims with his shirt.
Coleman allegedly sprayed body spray in both of the victims faces, then threw the can at one of the victims.
Police arrested Coleman and charged him with two counts of aggravated domestic assault. He was taken to the Washington County Detention Center where he is being held on a $50,000 bond. Coleman is scheduled to appear in General Sessions Court on Monday.