Founder of Remote Area Medical Stan Brock Dies at the age of 82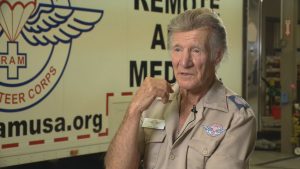 One of the area's greatest humanitarians and founder of Remote Area Medical has died at the age of 82.
Stan Brock leaves behind a legacy of helping others and living life to it's fullest. Brock founded Remote Area Medical out Knoxville, Tennessee in 1985. Over 30 years later the organization has provided free healthcare to hundreds of thousands of people who otherwise might not have access.
Brock rose to fame co-hosting the Emmy-award-winning television series "Mutual of Omaha's Wild Kingdon." He even starred in several films.
His life's mission can is left behind through RAM. His vision helped pioneer mobile medical clinics to provide free dental, vision and medical services to those that could not afford it otherwise.
RAM is set to stop in Lee County this September and will host it's 20th RAM clinic in Wise Virginia in June 2019.