Virginia Intermont College Could Become the Virginia Business College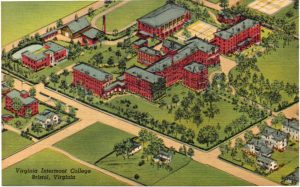 The future of what was once Virginia Intermont College has been up in the air since it closed in 2014 over financial troubles.
Now the wealthy Chinese owner who bought the property two year later has proposed to reopen to the institution as the Virginia Business College.
With estimated intial yearly losses at more than $500,000 strong financial backing will be needed to see the College through it's infancy.
Those involved envision a non profit, four year bachelor degree granting college. They have former King University official, Randall Blevins, listed as president.
The hope is to gain accreditation again from the Southern Association of Colleges and the accrediting council for business schools and programs by 2026.