Carter County Man Arrested after Girlfriend Finds Child Porn on Phone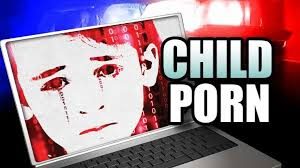 A Carter County man has been arrested on Sunday after deputies found child pornography on his cell phone.
29-year-old Joshua Hewlett Herman was charged after his girlfriend reported that she found "explicit" photos of her child on his cell phone.
Herman has been charged with three counts of aggravated sexual exploitation of a minor. He is being held in the Carter County Detention Center on an $8,000 bond.
He is expected in court on December 10.