Record Snowfall Plays Havoc With Commuters On Interstate 81N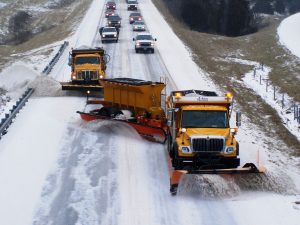 This weekends record snow fall in the Tri Cities and Southwest Virginia was cause for numerous problems on the regions roadways, but none more so than Bristol Virginia at the Interstate 81 interchange at the Bristol Regional Medical Center. Due to accidents occurring further north on the interstate traffic was blocked Sunday, Sunday night and most of early Monday morning. A dispatcher with the Virginia State Police explains the situation overnight.
(:07)…PEOPLE WOKE UP
The traffic was diverted from the interstate to Highway 11w then on to Euclid Avenue as truckers continue their journey to reconnect with the Interstate.